Need Pressure Cleaning Services? We Can Help!
Take pride in your property; ensure safety and hygiene; make that sale – high pressure washing is the solution to all your cleaning requirements around the home.
Save time! Commercial high pressure washing equipment takes around one third of the time to do the job that 'household' water blasting machines take – and they do a more thorough job and use less water!
Haven't you got better things to do with your weekend?
We offer several techniques to suit different situations including:
Low Pressure Cleaning
For house, building and ceiling washdowns
Low pressure cleaning uses a reduced water pressure flow and low pressure nozzles to provide a low pressure wash, this method is used by SPW in a wide range of jobs including house, building and ceiling washdowns.
Depending on the condition of the surface, a cleaning solution may be applied, soaked and removed with the low pressure cleaning. This application assists with the removal of the built-up dirt and mould.
Low pressure cleaning is a non-abrasive method and the preferred method for sensitive surfaces. When providing a free quote our staff can advise if low pressure cleaning is the most appropriate option for your cleaning.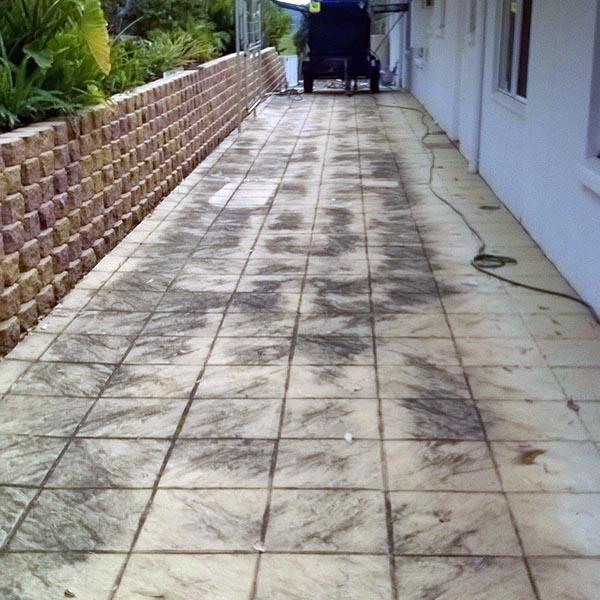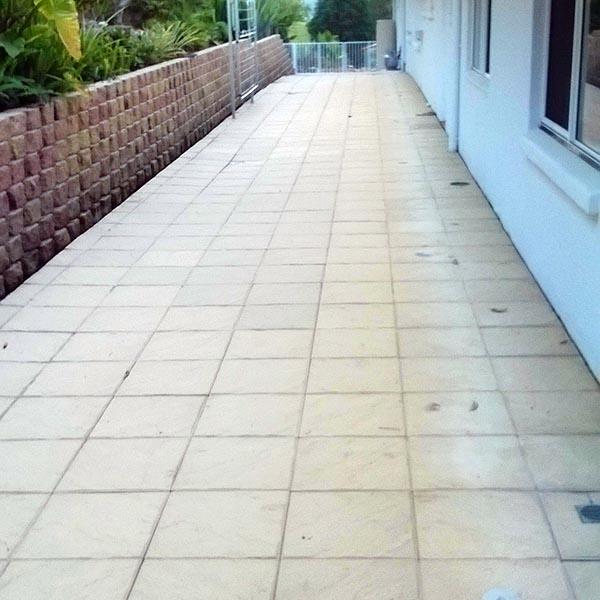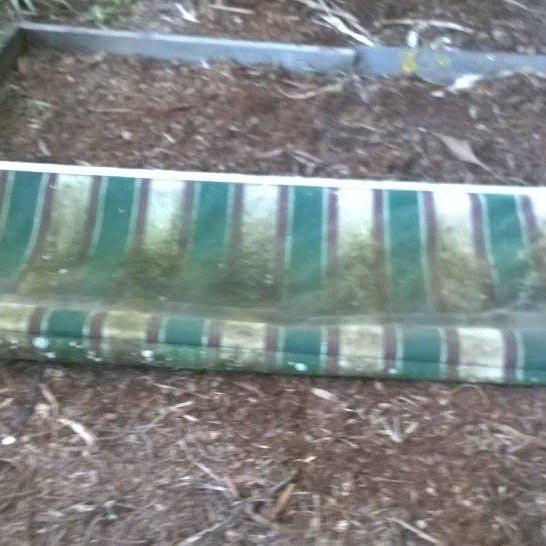 Rotowash
Leaving an even result for paths, driveways, large concrete areas and roofs
The Rotowasher enables our pressure cleaners to cover large areas with efficient use of time and resources. As the name indicates, the cleaning arm rotates and can utilise variable pressure – leaving the surface with an even and thorough clean.
Standard home gurneys use a gun wash, which is more likely to leave streaking and/or dirty markings on the surface as well as using considerably more water.
The Rotowash is great for larger areas and can be used on all flat surfaces including; paths, driveways, large concrete areas and roofs.
A Rotowash of a standard three bedroom house roof may take 3-4 hours.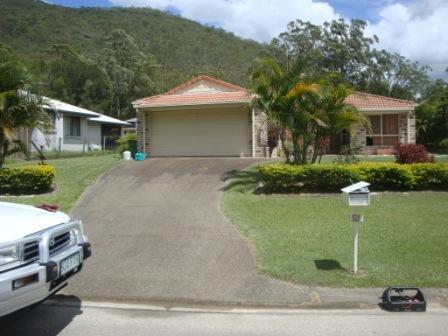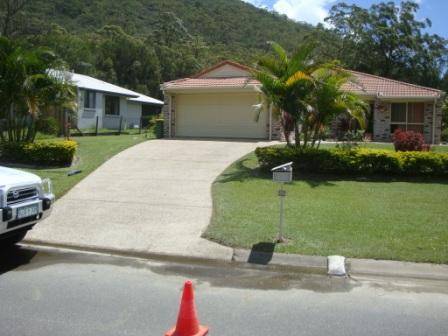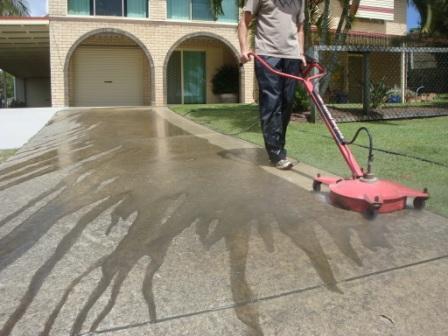 High Pressure Cleaning
Hot or cold pressure cleaning for bricks, pavers, sandstone, concrete, tiles, some timbers, weatherboard and cladding
High pressure cleaning utilises hot or cold water and various cleaning nozzles to suit the job requirements.
High pressure washing is safe on surfaces such as bricks, pavers, sandstone, concrete, tiles, some timbers, weatherboard and cladding.
This method of pressure washing takes around one third of the time to do the job that 'household' gurneys take – they do a more thorough job and use less water.
Sunshine Pressure Wash recommends a free quote where we will assess whether high pressure is the most appropriate method for your cleaning. Sunshine Pressure Wash have successfully used high pressure cleaning for the following:
Driveways and paths
Pool areas
Houses, roofs, eaves, soffits and walls
Fences, walls and retaining walls
Decks
Shade sails
Entertainment areas
Boat ramps and pontoons
Carparks
Garage/Shed floors
Algaecide Treatment
Treatment of dangerously slippery surfaces
The Sunshine Coast and Brisbane with the humid weather are mecca's for black mould and mildew – which can become extremely slippery and dangerous especially when wet. Mould will also affect the structural integrity of a surface if left untreated. Sunshine Pressure Wash has a secret recipe for managing such problems. Following a thorough pressure clean of the affected area, Sunshine Pressure Wash apply an Algaecide Treatment that will keep an area free of black mould and mildew for up to 12 months, as the treatment attacks and kills the spores. This keeps paths and pedestrian areas clean, safe and less slippery. Reapplication annually reduces the need for repeat high pressure cleaning, which with overuse can begin to damage surfaces. Annual algaecide treatment is a cost effective way to keep black mould under control and maintain surface integrity.
Roof Cleaning
Restoring roofs to 'as-new' condition
Sunshine Pressure Wash can clean colourbond/aluminium and tiled roofs, each roof is assessed individually to ensure the correct cleaning technique is applied – this will be discussed with you prior to commencement of cleaning. High or low pressure cleaning may be used and the rotowasher can be utilised in most circumstances. We have extensive experience cleaning a range of pitched and flat roofs. Our staff are trained at working at heights and appropriate measures are taken to ensure the safety of our workers.
Frequently Asked Questions
Can/will high pressure cleaning remove paint?
2019-08-27T16:47:40+10:00
High pressure cleaning can remove some paint from surfaces; it is very dependent on the state and nature of the surface and the paint application. On weatherboard surfaces where paint is peeling pressure cleaning may result in further peeling. It is best to have the job inspected for recommendations.
Do you do brick cleaning?
2019-08-16T14:01:58+10:00
Brick cleaning can be a tricky process because of the natural moisture and minerals that can leach from the bricks. Sunshine Pressure Wash has experience with brick cleaning and will assess each job individually providing feedback to the client as to the best pressure washing course of action.
Why would I do Algaecide treatment?
2019-08-27T16:44:52+10:00
Our Algaecide treatment prevents black mould forming on surfaces. Black mould is slippery and dangerous particularly in wet weather. Algaecide treatment on an annual basis can also reduce the need for high pressure cleaning which can over time cause surface damage. The location and environmental impacts will determine how often a treatment should take place.
What if I collect the rainwater from my roof, will you contaminate my tank?
2019-08-16T14:00:10+10:00
Procedures will be put in place to avoid run off into rainwater tanks and divert the water elsewhere.
Do you do Graffiti removal?
2019-08-27T16:45:50+10:00
Sunshine Pressure Wash do graffiti removal, depending on the surface graffiti will often leave a stain following our treatment. This can be painted over. Sunshine Pressure Wash can provide an anti-graffiti coating which protects the surface and enables more effective removal of graffiti.
Can you remove oil & grease stains from my Garage floor?
2019-08-16T13:57:02+10:00
We have great success with oil & grease stains and use biodegradable degreasers to assist with stain removal. Whilst it is dependent on the depth of the stain, in most cases a light shadow of the stain could remain.