Need Commercial Pressure Cleaning Services? We Can Help!
Industrial – Commercial – Body Corporate – Retail – Public Areas
First impressions do count! Whether you have a café or a mechanical workshop, pressure washing can result in your customers and staff visiting and working in a clean, safe, hygienic environment. Sunshine Pressure Wash's pressure cleaning equipment includes truck and trailer mounted units with hot and cold water facilities that can access most areas.
Sunshine Pressure Wash offer an out-of-hours service, including weekends, so the pressure cleaning won't interfere with your trade, traffic or daily operations. We can deploy several pressure cleaning units – ensuring those big jobs get done quickly with less impact to your daily routine and are cost effective.
Pressure cleaners abide by workplace health and safety and environment risk management guidelines. Sunshine Pressure Wash provide our staff full training in the use of high and low pressure cleaning equipment, and we ensure they have safe, well maintained equipment and protective apparel. We will prepare a site specific environmental risk management plan to satisfy regulations when required.
Let us take care of your body corporate obligations to keep tenants and occupants happy. Property maintenance schedules are our speciality. We pressure clean common areas including driveways, high rise, large areas, parking bays, underground areas, garbage bays, fencing, pool and spa areas, shade sails, awnings and canopies, balconies, walkways, fences and signage. We can also remove and clean greasy areas, graffiti and chewing gum.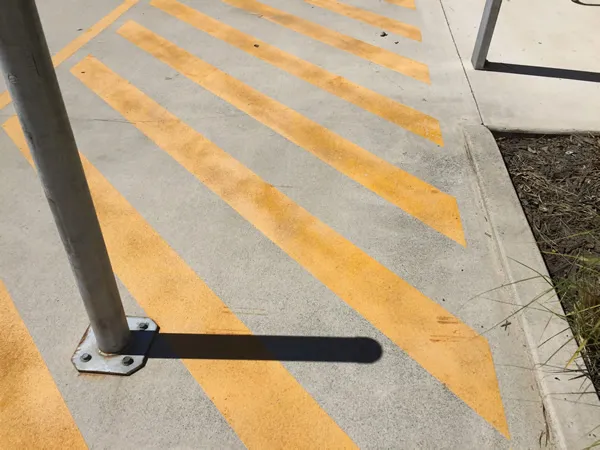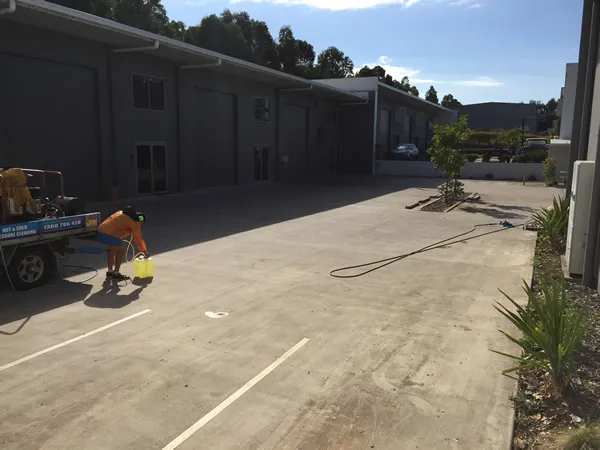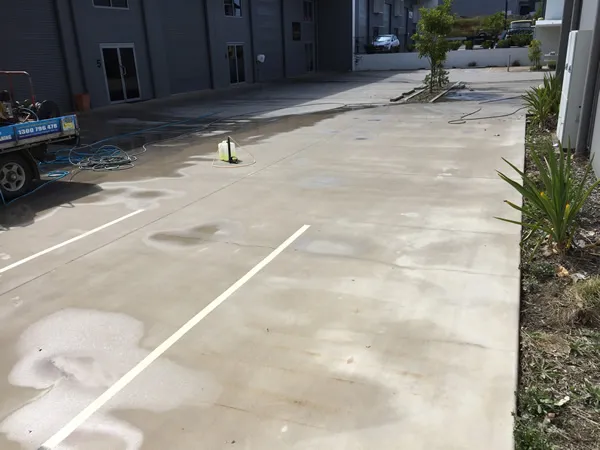 Frequently Asked Questions
Can you remove grease and oil stains from parking lots?
2019-08-27T16:47:14+10:00
We have great success with oil & grease stains and use biodegradable degreasers to assist with stain removal. Whilst it is dependent on the depth of the stain, in most cases a light shadow of the stain could remain.
Can you remove chewing gum?
2019-08-27T16:45:11+10:00
Yes, we use high pressure hot water cleaning to remove chewing gum – our results are excellent.
Can/will high pressure cleaning remove paint?
2019-08-27T16:47:40+10:00
High pressure cleaning can remove some paint from surfaces; it is very dependent on the state and nature of the surface and the paint application. On weatherboard surfaces where paint is peeling pressure cleaning may result in further peeling. It is best to have the job inspected for recommendations.
Why would I do Algaecide treatment?
2019-08-27T16:44:52+10:00
Our Algaecide treatment prevents black mould forming on surfaces. Black mould is slippery and dangerous particularly in wet weather. Algaecide treatment on an annual basis can also reduce the need for high pressure cleaning which can over time cause surface damage. The location and environmental impacts will determine how often a treatment should take place.
Do you do Graffiti removal?
2019-08-27T16:45:50+10:00
Sunshine Pressure Wash do graffiti removal, depending on the surface graffiti will often leave a stain following our treatment. This can be painted over. Sunshine Pressure Wash can provide an anti-graffiti coating which protects the surface and enables more effective removal of graffiti.